Live Feed
Weekly HUSD COVID Update 10/28/20:
COVID Data:
Most up to date San Bernardino County COVID data is as follows:
Adjusted new cases per 100,000 residents:
12.07*
Overall testing positivity:
6.63%*
HPI testing positivity aka "Health Equity Metric":
8.92% *
*Note: Most recent data as of 10/19/20
Source: San Bernardino County Department of Public Health
Current San Bernardino County tier assignment:
11.9 adjusted new cases per 100,000**
6.6% Overall positivity**
9.1% Health equity metric positivity**
Tier = Purple
**Note: Tier data is a 7-day average of the week ending on 10/17/20
Source: Ca Safer Economy
Needed for next tier (Red) assignment:
2 consecutive week averages of 7 or fewer adjusted new San Bernardino County cases per 100,000 residents, 8% or lower overall positivity rate AND 8% or lower Ca Health Equity Metric positivity. Source: Ca Safer Economy
Free COVID Testing:
Community COVID-19 testing sites are being held throughout San Bernardino County. Samples will be collected using a swab in the nostril or in the mouth. These samples are then sent to a lab to test for the virus that causes COVID-19 (SARS‑CoV‑2 virus). There are 3 commonly used testing options:
Option #1: San Bernardino County Public Health Testing Facilities:
Click Here to make a free testing appointment
You can easily make an appointment on your computer or phone!
Walk-ins are also welcome!
You do NOT need to have symptoms to test!
You get texted/emailed the results in under 48 hours!
Nearby locations: (Note: Click Here for exhaustive San Bernardino County list)
Percy Bakker Center
9333 E Ave., Hesperia
Monday – Friday from 9:30 a.m. – 5 p.m.
Victor Valley College
71 Mojave Fish Hatchery Rd., Victorville
Monday – Friday from 9:30 a.m. – 5 p.m.
Every Saturday through November 21 from 9:30 a.m. – 5 p.m.
Option #2: CVS Testing Facilities:
You can easily make an appointment on your computer or phone!
No walk-ins!
Generally, you MUST have symptoms to test!
Click Here to schedule a CVS test
Option #3: Consult your doctor for other testing options.
Flu Vaccine:
The California Department of Public Health strongly recommends that all students and staff be immunized each autumn against influenza, to help:
Protect the school community
Reduce demands on health care facilities
Decrease illnesses that cannot be readily distinguished from COVID19 and would therefore trigger extensive measures from the school and public health authorities.
Click Here for information on free flu vaccines in San Bernardino County
If you have any other questions please contact the front office.
Cedar Middle School
1 day ago
Good afternoon CMS Spartans. Join us for a family drive-in movie night on 11/17/20 at 6:00pm. We will be showing Onward. The parking lot will be open at 5:00pm and we will have several food trucks available for our families to purchase food. We have limited space available for this event and only those who RSVP will be able to attend. Please follow the link below to RSVP for this fun family event!
https://bit.ly/37Lq7Fj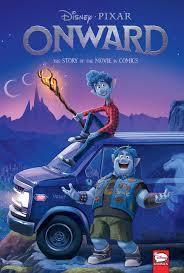 Cedar Middle School
2 days ago
Check out our latest ELAC (English Language Advisory Committee) Bulletin/Boletin shorturl.at/pKVW3
Cedar Middle School
7 days ago
¡Familia de Cedar Middle School feliz otoño! Esto es un recordatorio de que no habrá escuela la próxima semana, 10/12/2020 a 10/16/2020 debido a la vacacion de otoño. El aprendizaje a distancia se reanudará el lunes 19 de octubre. Además, el final del primer trimestre es este viernes 9 de octubre. Los informes de progreso trimestrales serán enviados por correo a casa después de la vacacion de otoño, sin embargo las calificaciones serán publicadas en "Infinite Campus". Entendemos que el aprendizaje a distancia no ha sido fácil para nuestro personal, estudiantes o padres, pero todos ustedes han sido geniales ! Le agradecemos su paciencia y comprensión mientras trabajamos en estos tiempos sin precedentes y deseamos a todas nuestras familias un descanso seguro y tranquilo.
Cedar Middle School
21 days ago
Happy Fall CMS families. This is a reminder that there will be no school next week, 10/12/2020 through 10/16/2020 due to fall break. Distance learning will resume on Monday, October 19th. Also, the end of the first quarter is this Friday October 9th. Quarter progress reports will be mailed home after fall break, however grades will be posted in Infinite Campus. We understand that distance learning has not been easy for our staff, students or parents but you have all been troopers! We thank you for your patience and understanding as we work through these unprecedented times and wish all of our families a safe and restful Fall break.
Cedar Middle School
22 days ago
View All Posts »
Project ReadExemplar Site
The Arts
Collaborative Teacher Model
Leadership Through Service